In February 2015, I started to publish Naší snahou nejlepší buď čin! (Czech, "Let us try for the greatest deed!"), a webcomic with Scouting themes. Each comic strip is independent. I tried to make the webcomic humorous, also to have it show interesting things in Scouting, and at the same time be accessible even to people who were never Scouts (although Scouts will like it more).
It is in Czech only and references Scouting specifically in the Czech Republic heavily.
The first strip is here: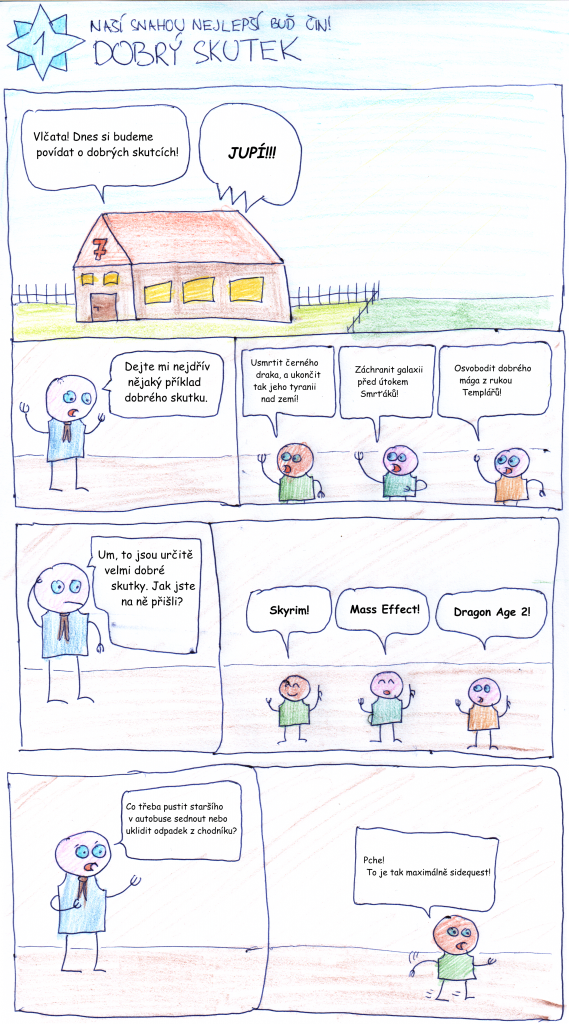 You can find all the strips at https://nsnbc.neocities.org/.
There's also a Facebook page, where I post whenever I publish a new strip.